Our clinic hours are:
Monday–Wednesday 7am–6pm, Thursday 7am-4:45pm
& Fridays 7am–12pm
Directions
MotionCare® is located at the southeast corner of Highway 35W and County J/85th Avenue. We are directly behind the Shell/Circle K gas station in a large brick building noted as the Rice Creek Professional Building. Parking for patients is located on the North side of the building directly across from the Country Inn and Suites.
Job Oppourtunities
Front Desk/Office Support Aide
MotionCare® is looking to hire a positive individual to assist with our front desk.
Job duties include:
Greeting patients/rooming patients
Making appointments
Answering phones
Organization skills for healthcare needs
Computer skills
Clinic flow
Apply in person or send (fax) resume to:  (651) 484-5663
Click this link:  MotionCare Application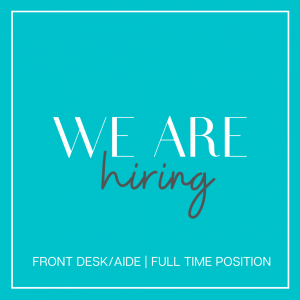 Volunteer / Observation Opportunities
MotionCare® offers a limited number of volunteer/observer opportunities to pre-physical therapy undergraduate college students who need to volunteer/shadow in order to accumulate hours toward their application to a Physical Therapy Doctoral program.
Requirements
Volunteers/observers must be an undergraduate or a graduated pre-physical therapy student who need to accumulate hours towards their physical therapy school application. Unfortunately, due to the high demand of students who need to accumulate hours, volunteer/observer opportunities are limited to this population.
Volunteers/observers must be able to commit to the following: 1) a maximum of 20 total hours volunteering/shadowing, 2) privacy guidelines, clinic guidelines, dress code and 3). attendance for scheduled opportunities.  We are unable to accommodate individuals who cannot meet these requirements. Additionally, should a volunteer/observer agree to the requirements and fail to meet one or all of the time requirements, volunteer/observer hours will not be verified.
Internships offered at MotionCare need to meet the requirements of your college or university AND MotionCare requirements.  Requirements from your school need to be submitted prior to your arrival.  Additional information will be communicated if interested in this opportunity.
                                 Examples of Volunteering/Observation Responsibilites
Patient Treatment Observation
General clinic cleaning
Organizing
Assisting front desk staff
Occasionally assisting physical therapists
If you are interested in volunteering/observing and meet the requirements listed above, please complete the Volunteer Opportunities (see below) at our website, www.motioncare.com.
You should also copy and paste the following questions into the body of your email and provide answers to each question:
Have you done any other volunteering or observing?
What school are you currently attending and what is your major/year?
Which Physical Therapy School(s) are you planning to apply to?
What are your goals for volunteering/observing at MotionCare Physical Therapy?
What dates and times do you have open to spend time at MotionCare?